Flagpole Repairs Done Right
Flagpole repairs are available for all kinds of poles; external halyard, internal halyard w/ Cam, internal w/ winch and s.s. wire, older stainless steel poles or rare wooden flagpoles.
Your flagpole is an investment. With the right care and maintenance, it will stay looking great for decades to come. With over five decades of experience, iPi has been working closely with architects, developers, general contractors, private and commercial buyers to provide superior and safe flagpole repairs.
iPi is the go-to company for many cities in Southern California who are in need of flagpole repairs. Whether you need a new rope replacement or pulley truck is stuck and had better days, iPi can bring your flagpole back to life, and fly your flags high again.
Labor is performed with a Boom service up to 35′ or Genie lift depending on the height of your pole and work required. For flagpoles beyond normal reach or on the building's roof a skilled pole climber can be dispatched.
Flag pole repair service call will include replacing old components a la carte w/ brand new components plus labor. In addition to repair service calls a complete flagpole restoration process can be applied making your old pole looking "like a new install".
Our experienced flagpole repair specialists have done many fixes and improvements on residential and commercial flagpoles including: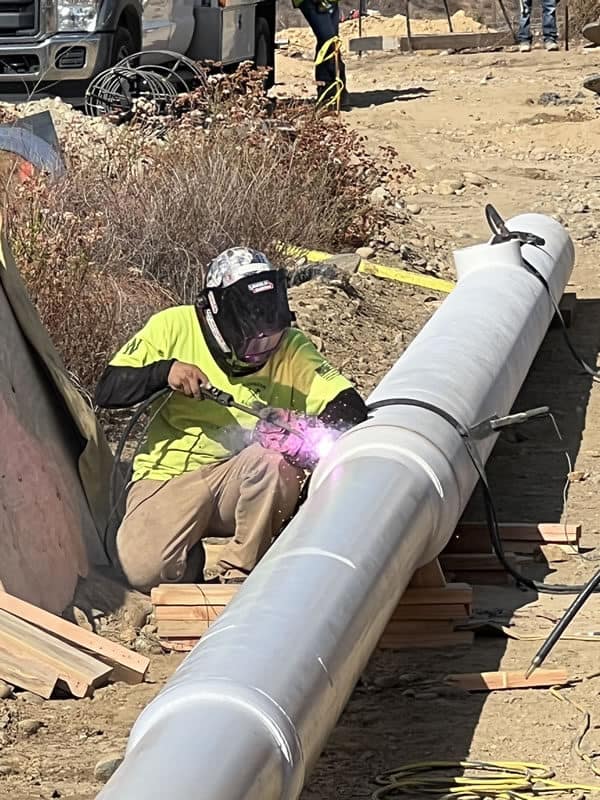 Inspecting flagpoles
Repair flagpoles
Replacing broken halyards and snap hooks
Fixing broken trucks
Re-roping poles

Replacing ball topper or eagles

Installing halyard lock boxes

Replacing broken winches
In addition to brand new pole components our professional repair services can include sanding, scrapping, clean up, paint w/ primer coats and commercial and marine grade outdoor paints.
If your flagpole needs maintenance or repair, call (805) 566-1998 or fill out the form below.